Top 5 Home Improvements to Attract Tenants
June 7, 2022
If you're a new landlord wanting to put your best foot forward or you're experienced but struggling to attract tenants, a few improvements in the rental house or apartment might do the trick. The right look grabs attention when renters browse online and keeps it when they enter the rental space. But it's the improved functionality that sways many renters. Below you'll find the top five home improvements to attract tenants besides painting, which everyone knows can refresh and brighten your rental.
1. Invest In Curb Appeal
But when dealing with single family home rentals, renters can be swayed just as much by a home's exterior as buyers are. For example, some renters might see a beautiful garden that allows them to enjoy the warm California weather as a perk. In contrast, others prefer low-maintenance landscaping with sprinklers installed to reduce the time they must spend keeping it up. Similarly, a welcoming outdoor space where residents can relax or invite guests can attract renters to your property, especially if they enjoy entertaining guests at home.
Simple upgrades can make a big difference in curb appeal and outside spaces. You can create a patio with pavers, install solar-powered lights, and add a few drought-resistant potted plants to make the yard lusher without breaking your back or tearing up the ground. For those with smaller budgets, a fresh coat of bright paint can do wonders. But if you have the time and budget, turf, modern siding, and an updating irrigation system can appeal to renters and save you money over time.
2. Update the Kitchen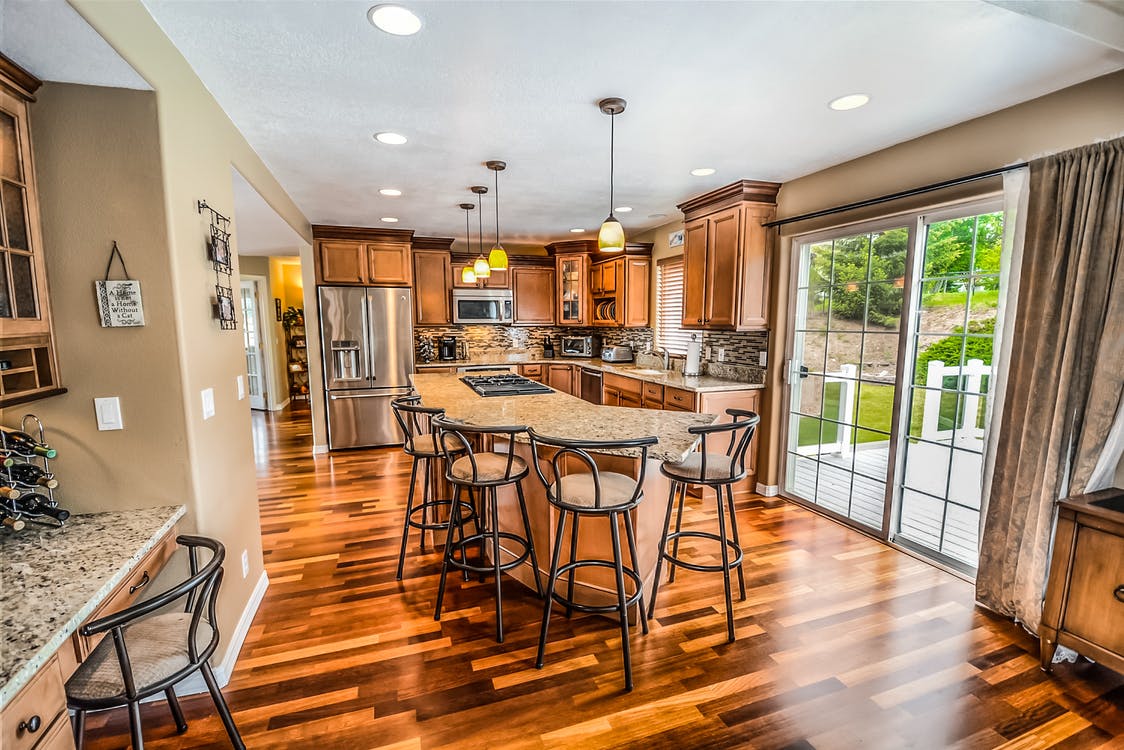 It may be cost-efficient and easy to install standard builder fixers and cabinets, but renters see them in countless spaces, and they're just not pretty. Swapping cabinet doors or adding a few coats of paint over dated faux wood grain before adding hardware improves a kitchen's aesthetic and appeals to renters. Recessed lighting fixtures produce a softer glow without requiring ceiling space or distracting from the decor.
Kitchen upgrades can include both form and function to appeal to potential renters. For example, new stainless steel appliances look sleek, but they can lower utility bills if they're also energy efficient. Similarly, an over-the-range microwave can be a perk for those who want to save money and space. If you can open up a wall to create an open floor plan between the kitchen and living area or add a modern countertop, even better.
3. Replace Old Flooring
Homeowners and renters alike are shifting away from carpet, instead opting for hardwood, tile, or vinyl floors that are easy to maintain. That's also a winning feature for any landlord or Los Angeles property management company. However, renters can still add area rugs in living spaces to define spaces and create a soft surface to walk on. Plus, area rugs can be changed to match the room's theme or decor.
While tile or hardwood are the most premium flooring options, faux wood laminate or plank vinyl gives you the look for only a fraction of the price. The novice renovator can even install planks. Consider keeping carpet in the bedrooms if you cannot afford to replace all the flooring.
4. Smarten Up the Home
Smarthome upgrades are becoming more common because of their convenience and cost savings. These devices go well beyond smart thermostats. Sensors that automatically turn on exhaust fans or bathroom lights, voice-activated mirrors, and refrigerators that tell you when food is past its prime are all great additions to a luxury apartment or home. Smart locks, doorbells, and smoke and CO detectors also make residents feel safer.
Smart LEDs create a modern dimmer switch and increase the cool factor for anyone who loves tech. Although it's not quite smart, ensuring outlets have USB ports is a simple convenience that renters love.
5. Rejuvenate the Bathroom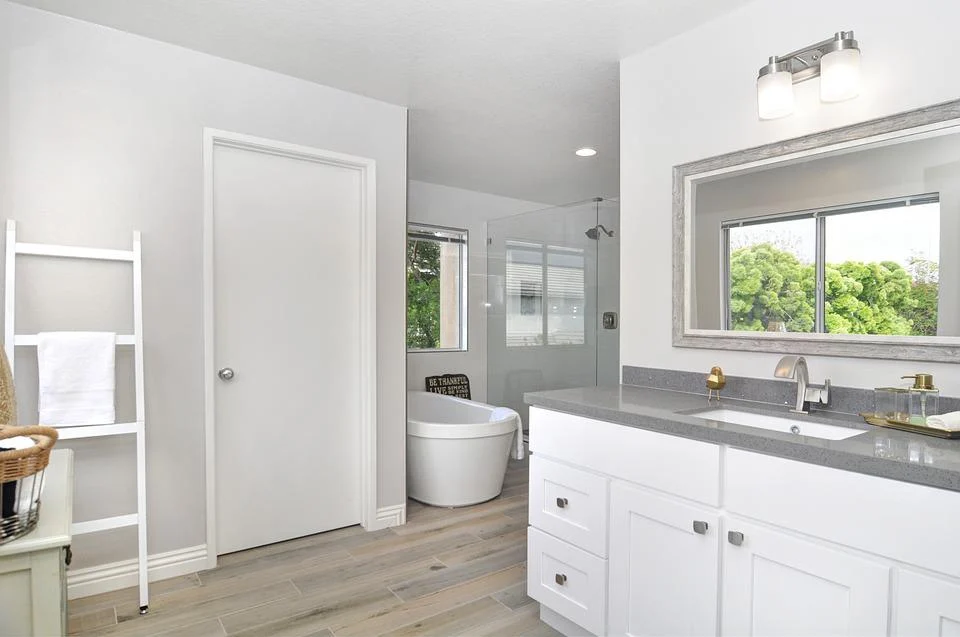 Finally, bathroom improvements can attract tenants. Resurfacing the tub and cleaning grout is like a mini facelift for a bathroom. Installing low-flow showerheads and toilets can save money. For a more intensive makeover, replace lights and other fixtures to modernize the look. A dual shower instead of a tub adds a touch of luxury that many renters appreciate.
Replacing the vanity and faucet adds to a more appealing aesthetic and can improve storage, too. If there's space for two sinks, couples love side-by-side sinks. Space is at a premium in most bathrooms, however. Don't forget to think vertically. Adding a few shelves to increase storage space also makes a big impact in a little space.
Keep in mind your target renter making home improvements. Not everyone wants or can afford a luxury space. On the other hand, renters with a bigger budget might pay more for an apartment renovated with environmentally friendly or locally sourced materials.