Let Us Manage Your Venice Rental Property
Are you finding self-management of your Venice, CA property daunting? Working with the experts at King George Property Management Solutions can provide you with peace of mind!
King George Property Management Solutions stands out as a prominent property management company with a rich history dating back to its establishment in 1993. Our unwavering commitment to excellence sets us apart, with a central focus on customer satisfaction. Since our inception, our mission has been clear: to provide unparalleled property management services to our esteemed property owners and to ensure an exceptional residential experience for our tenants.
Having amassed nearly three decades of experience, we take great pride in our dedication to nurturing positive relationships between property owners and tenants. At the core of our philosophy is the belief that setting the standard for quality property management is not just a goal but a continuous journey. We are constantly innovating our practices to meet the ever-evolving needs of our clients and residents.
King George Property Management Solutions is more than just a service provider; we are a partner in the success of property owners and the well-being of tenants. Our approach is rooted in a deep understanding of the dynamics of property management, and we leverage this knowledge to create a seamless experience for all stakeholders. By prioritizing customer satisfaction as our cornerstone, we have established ourselves as a trusted entity in the industry.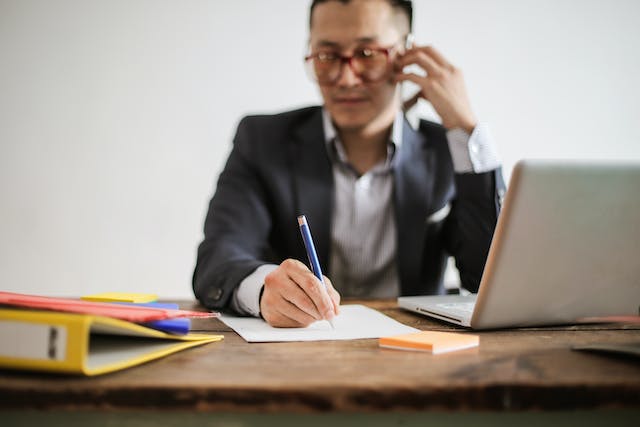 As we look to the future, King George Property Management Solutions remains committed to upholding the highest standards of quality in property management. Our legacy of excellence continues to be built on a foundation of innovation, responsiveness, and a genuine dedication to fostering positive, enduring connections within the communities we serve. Contact us today to learn more!
Our Venice Property Management Services
Achieve peace of mind and enhance the value of your property through our specialized management services. From screening tenants and overseeing leases to managing property upkeep and providing detailed financial reports, we at King George Property Management Solutions take care of the day-to-day tasks. Our devoted team is dedicated to optimizing property performance, minimizing vacancies, and ensuring the punctual collection of rents.
By having us as your property manager, you gain the advantage of effortlessly navigating legal intricacies, staying abreast of market trends, and making informed decisions to bolster your investment portfolio. Embrace the advantages of property ownership as we handle the intricacies, allowing you to reap the rewards. Here are some of our Venice property management services in more detail:
Property Marketing
Enhance the visibility of your Venice property and attract the ideal tenants through our extensive property marketing services. Our approach goes beyond the basics, incorporating professional photography, compelling listings, and targeted advertising to strategically showcase your property's unique features. We'll take the lead in generating interest and securing high-quality tenants, ensuring that your investment receives the attention it truly deserves.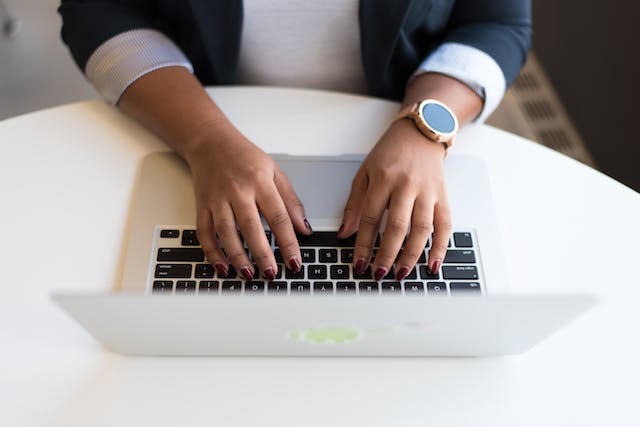 Tenant Screenings
Ensure a harmonious match between tenants and your property with our thorough tenant screening process. Moving beyond mere credit checks, we delve into rental history and former landlord references to carefully select reliable tenants. By minimizing risks and choosing responsible occupants, we safeguard your investment, fostering a stable and positive rental experience for both you and your tenants.
Property Inspections and Maintenance
Preserve the value of your investment with our proactive property inspections and maintenance services. Our team of property managers conduct regular inspections, identifying potential issues before they escalate and ensuring your property remains in peak condition. With a focus on preventive maintenance, we address concerns promptly, providing a well-maintained environment for your tenants while safeguarding the long-term integrity of your Venice property.
Rent Collection
You won't have to worry about rent collection hassles with our streamlined and efficient rent collection process. We implement robust systems to ensure timely payments, reducing instances of late payments and minimizing disruptions to your cash flow. Enjoy the convenience of hassle-free rent collection, enabling you to concentrate on your investment goals without the stress of chasing payments.
Financial Reporting
Gain valuable insights into your Venice property's financial performance with our comprehensive financial reporting services. Our detailed reports offer a transparent overview of income, expenses, and overall financial health. Stay well-informed about your investment with accurate and timely financial data, empowering you to make informed decisions and optimize your property portfolio for sustained success. Our commitment is to provide you with the tools and information necessary to navigate the complexities of property management effectively.
About Venice, California
Located just south of Santa Monica, Venice is a vibrant neighborhood on the Pacific Coast. Home to beaches, the Ocean Front Walk, and luxurious yachts, Venice embodies California living. Among its many claims to fame, Venice is most well-known for its iconic beaches–namely Venice Beach and Muscle Beach. It's also home to many trendy shops and restaurants.
Along with its beaches, some of Venice's most popular sites include:
From its world-class beaches to its alluring canals and streets, Venice is a vibrant neighborhood in the heart of Western Los Angeles. If you own property in Venice you want to rent out, hiring a professional, knowledgeable property manager is one of the best ways to protect your investment. At
King George Property Management
, we take the guesswork out of finding quality renters for your properties. If you are a property owner, please
contact us
for more information. For many prospective residents looking for a rental property in Venice, one of the most important factors is finding local experts who truly know the area. At
King George Property Management
, we offer our prospective tenants quality rentals they will love. If you are a prospective tenant ready to move to Venice, please
contact us
for more information.
What Our Clients Say
I've been a long-time tenant in Hollywood and this company including Josh and Sue have been great over the years and have also gone above and beyond for me at times. They're very responsive when there is the rare issue at my place (usually a minor appliance or plumbing maintenance thing), and they communicate well. I also love being able to pay my rent electronically. I highly recommend working with them in any capacity.
I have worked with King George Property Management for over ten years and recommend them without qualification. They are responsive, honest, and will consistently look out for your best interests.
King George has delivered with care, consistency, and comfort through the ups and downs of the business cycles over years. I trust Josh with my real estate business. He represents our family brand's generational legacy and reputation perfectly.
King George is an honest and reputable company. I have been working with KG for several years and can tell you that they know what they are doing and they are experts in the industry. I would highly recommend KG to anyone looking for property management services
King George Property Management manages a property for me in Los Angeles and has been able to increase rents and get good tenants. A+
King George Property Management is the management company for our six unit condo complex in Sherman Oaks. I highly recommend them for their vast knowledge in property management, their quick response times, and their efficient service to maintenance and repair items we've needed to address.
We just moved recently to LA from Boston. Josh and his team have been extremely kind and communicative throughout the stressful process. They've really done a lot to make sure we can get settled in as quickly and as comfortably as possible. We've been here for two months now and every time an issue came up with maintance, they've been quick to reply and provide excellent service. Highly recommend them.