Best Areas to Invest in Los Angeles
October 31, 2023
Are you looking to invest in Los Angeles real estate? 
Over the decades, real estate has proven itself as a reliable and profitable investment for property owners. By buying investment properties in lucrative markets and renting to quality tenants, landlords can expect to reap the benefits that real estate promises. This includes benefits such as consistent passive income, tax advantages, and appreciation in value.
One such profitable rental market is that of Los Angeles. From its good weather all year round to its booming economy, there are many reasons why investors flock to its local property market. 
In this article, the team from King George Property Management Solutions goes over the best Los Angeles neighborhoods to invest in.
Best Los Angeles Neighborhoods to Buy Real Estate
Encino
If you're on the search for luxury real estate options, it doesn't get any better than Encino. Several A-list celebrities have previously made Encino their home. Residents and visitors alike will be impressed by the beautiful mansions, modern homes, and exclusivity that the community provides.  
While it is some distance from the hustle and bustle, available amenities are just a stone's throw away. Many residents make their way to Ventura Boulevard on the weekend to spend time with their friends and families. 
For outdoor enthusiasts, the serenity of Lake Balboa is only a few minutes away; they're bound to fall in love with it upon their first visit. Another highly recommended option is Los Encinos State Historic Park.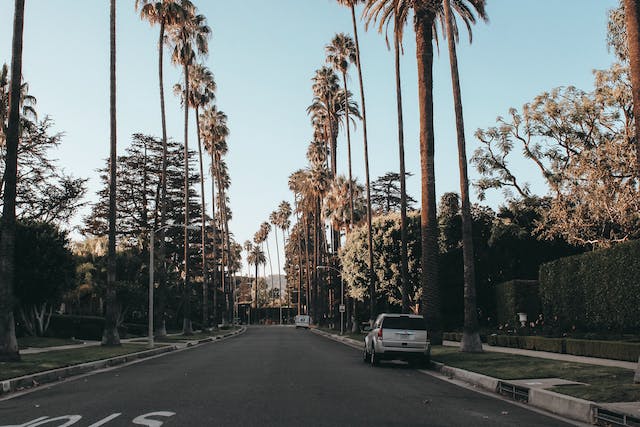 Northridge
Northridge is one of Los Angeles' most highly demanded residential neighborhoods. It's situated in the San Fernando Valley, and offers beautiful views of the Santa Susana Mountains, especially in the late hours of the afternoon. 
The neighborhood is located just a half hour's drive from downtown LA and offers a wide range of entertainment and shopping options for its residents. Of notable mention is the Northridge Fashion Centre, which provides a shopping center and a variety of restaurants. 
Northridge is also near California State University, which hosts several cultural and social events that make the neighborhood come alive. 
Should residents want to enjoy the Los Angeles weather, there are several hiking options they can take advantage of, such as Wilbur Tampa Park. Locals often carry their cameras for the stunning panorama views. 
Sherman Oaks 
Another lucrative investment option and reason to invest in the San Fernando Valley is Sherman Oaks. This Los Angeles neighborhood is known for its vibrant and diverse retail. Of notable mention are the Westfield Fashion Square and the Sherman Oaks Galleria. 
The above options offer all that local residents would wish for in terms of dining and shopping options. If you wish for a 5-star dining experience or a local LA experience, there are various options for you to choose from. Local boutiques and high-end specialty retail shops are also available to match their patrons' requests. 
Another advantage of Sherman Oaks is the wide range of property investment options. Should you choose to invest in luxury real estate or single-family residences in classic styles, you will find potential options in Sherman Oaks.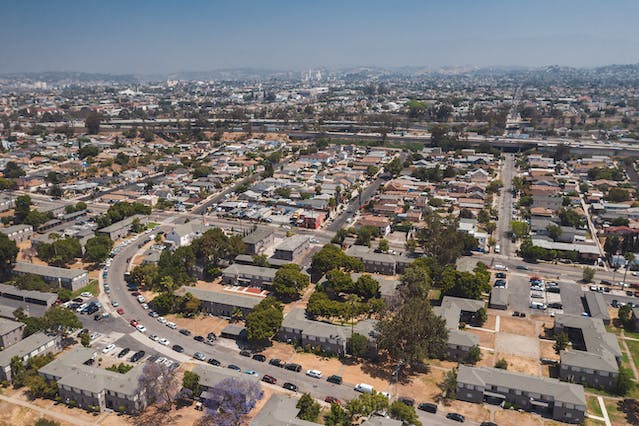 Beverly Hills 
Beverly Hills needs no introduction. This LA neighborhood is regarded as the crème de la crème of real estate in the county. Many LA celebrities, musicians, and actors call this neighborhood home, and Beverly Hills doesn't disappoint. 
As you can imagine, you will encounter luxury in every corner, from the aesthetic architectural designs to the lush landscaping to the beautiful palm trees that line the corner. 
Real estate in Beverly Hills matches the needs of the "Who is who" in the area. Mediterranean and Spanish Revival architectural styles are quite dominant in the market. You will also find modern options with state-of-the-art fittings and finishes. 
Studio City 
As the center of entertainment for the country, it only makes sense that a neighborhood would be named after the area's entertainment industry, i.e. Studio City. As you walk through the neighborhood, you will be able to identify several industry landmarks that pay tribute to that history. CBS Studio Center and Brady Bunch House are some of the worthwhile mentions. 
It's not all work with no play in Studio City. There are several outdoor venues that one can explore and enjoy with friends and family. Fryman Canyon and Wilacre Park are some of the local favorites. 
As expected, the number of tourists who visit Studio City in a year is estimated in the millions. A savvy investor can choose to diversify from long-term real estate leasing to short-term leasing. With the prevalent use of short-term applications, you're bound to be a hit. Consult with a local property manager to guide you as you make the transition.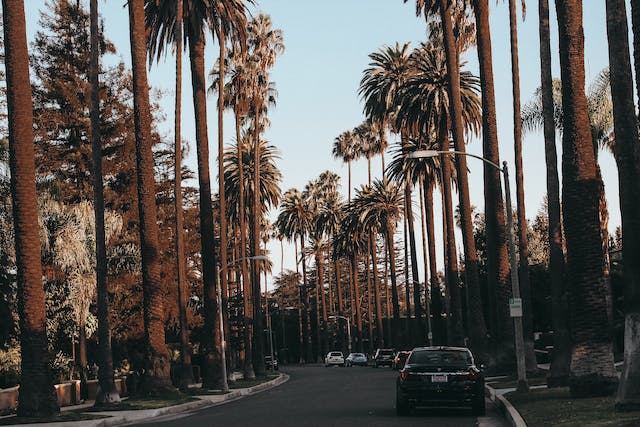 In a Nutshell: Best Real Estate Markets in Los Angeles
With its beautiful weather, a wide range of available properties, and vibrant economy, Los Angeles is the place to invest in. If you're ready to make the investment, we recommend that you consider the following neighborhoods: Encino, Beverly Hills, Sherman Oaks, Studio City, and Northridge. 
Selecting a property is just the first step in the investment process. Landlords then have to manage their property and their tenants' needs. 
To save yourself some time and effort, rely on the professionalism of the leading service provider in Los Angeles, King George Property Management Solutions. We are a full-range property management company with years of experience in the area.  
King George Property Management Solutions manages a wide range of properties and offers a plethora of solutions to meet our clients' varying needs. Get in touch with us today and receive a quote for our affordable property solutions!