California Rental Laws – An Overview of Landlord-Tenant Rights in Los Angeles
June 7, 2023
As a landlord, understanding your local landlord-tenant laws is crucial. These laws outline the rights and responsibilities of both landlords and tenants. They can help resolve disputes that may arise during the duration of a tenancy while keeping both parties protected.
In California, these laws are outlined in the "Guide to Residential Tenants' and Landlords' Rights and Responsibilities." Understanding landlord-tenant laws in this state can save you a lot of headaches in the long run. Plus, it can make renting your house a stress-free process. 
In this article, the experts at King George Property Management Solutions will go over everything you should know about California landlord-tenant laws. 
California Landlord Rights and Responsibilities
In California, landlords are legally required to rent out only properties that are in safe, habitable condition and follow rent control laws, . They should also ensure that the rental complies with all health and building codes. They must also attend to needed repairs within 30 days of receiving notice. 
In addition to these responsibilities, landlords have many rights. The following are the basic landlord rights in the state of California:
Collect rent.

Withhold security deposit returns in case of property damages.

Evict tenants in case of lease violations, nonpayment of rent, foreclosure, or illegal activities.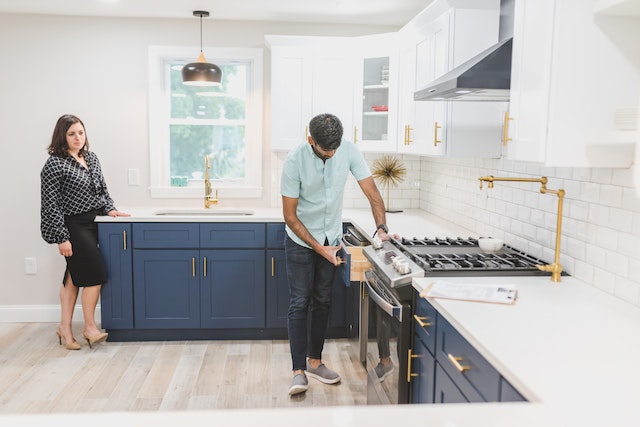 California Tenant Rights and Responsibilities
Under California law, landlords and tenants have automatic rights and responsibilities if a written or oral rental agreement exists or if payment is accepted as rent (CA Civil Code 1940-1954.06). The basic California renter's rights are:
To live in safe, habitable units.

To sue their landlord for retaliation, withhold rent for failure to provide essential services, and recover attorney's fees.

To legally break a lease or rental agreement early because of active military duty, landlord harassment, or unhabitable conditions.
In addition to these rights, tenants in California have a wide range of responsibilities. In this state, a tenant must:
Follow the provisions in the lease agreement.

Keep the unit in clean and habitable condition.

Keep fixtures clean and sanitary.

Pay rent on time.

Use the rental only for living, sleeping, cooking, or dining purposes.

Make small repairs.

Keep themselves and their guests from disturbing neighbors or other tenants. 
An Overview of the Landlord-Tenant Laws in California
In addition to knowing your rights and responsibilities as a landlord, it's important to understand general landlord-tenant laws clearly. This way, you'll be able to keep yourself and your investment safe from liabilities. Below is a quick overview of key landlord-tenant laws in the state of California.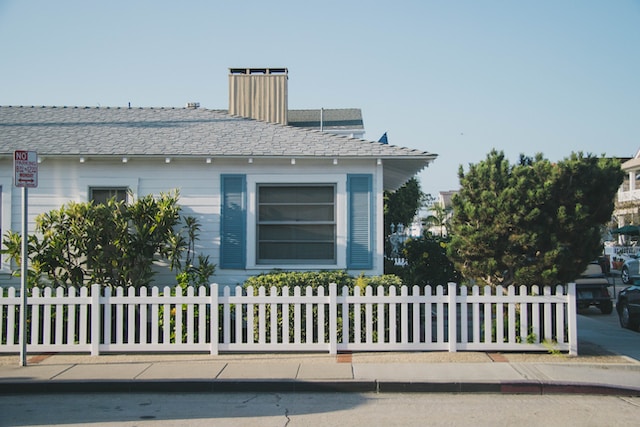 Tenant Privacy and California Landlord's Right to Enter the Dwelling
Under California law, the landlord can only enter the tenant's premises for the following reasons:
Under a court order.

After the tenant has vacated or abandoned the premises.

To show the rental to a prospective tenant, mortgagee, or buyer.

To make agreed repairs.

In case of an emergency.
California landlords can only enter the tenant's premises during normal hours and only after notifying the renter. The notice must be in writing and given at least 24 hours in advance, except in case of an emergency.
Condition, Maintenance, and Repairs
It is the landlord's responsibility to keep the rental clean and habitable. In California, this means:
Ensuring locks work correctly.

Maintaining floors, stairways, and railings in good condition.

Providing adequate receptacles for garbage.

Ensuring that the building and grounds are clean and free of vermin.

Keeping electrical, lighting, and heating systems up to code and in good condition

Ensuring that the water supply and plumbing are up to code and working correctly.

Weatherproofing the roof, exterior walls, and unbroken windows.
California's Housing Discrimination Laws
California rental laws prohibit housing discrimination against a tenant based on certain characteristics. Federal fair housing prohibit discrimination based on race, national origin, religion, sex, disability, and familial status.
Additionally, in California, it's illegal to discriminate in housing because of a person's:
Source of income.

Sexual orientation.

Marital status.

Age.

Arbitrary physical characteristics such as having tattoos, piercings, an uncommon hairstyle, or looks.

Gender identity and gender expression.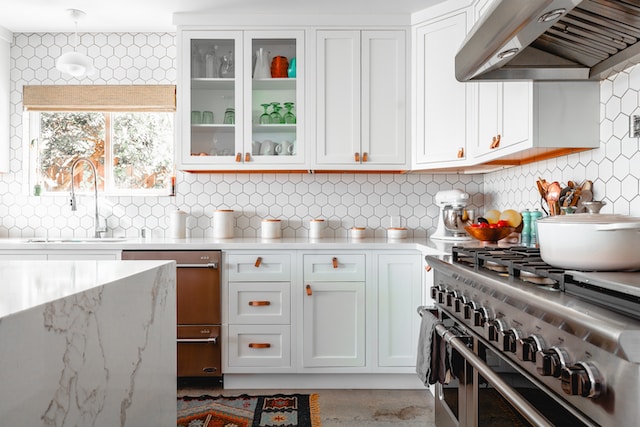 Security Deposit
In California, the maximum amount for a security deposit is two months' rent. The limit can change if the unit is furnished or if the tenant is an active service member. Landlords are not required to document the rental unit's condition at the start of the lease term to collect security deposits. They're also not required to provide interest on security deposits.
Landlords can deduct from the security deposit to cover the costs of any failure to pay rent, property damage exceeding normal wear and tear, cleaning, and restoration. Whether or not they deduct any costs from the deposit, landlords have 21 days after the end of the lease to return the security deposit to tenants.
Required Landlord Disclosures
Under California law, landlords must make certain disclosures to the tenant at the start of the tenancy. This should be in the form of writing, usually printed in the lease agreement or rental agreement. The required disclosures are the following:
Concentrations of lead-based paint.

This only applies to homes built before 1978.

Bed bugs.

Landlords must provide written information about bed bugs using language specified in

Civ. Code §§ 1954.603

. 

Mold

. Landlords must provide documentation about any known mold.

Utility use and payment.

Landlords must disclose how utility fees are applied and how they are divided up.

Asbestos.

This only applies to buildings built before 1979.

Meth and fentanyl

. If the landlord knows about possible drug contamination and the remediation has not been completed, they must inform prospective tenants.

Sex offender registry.

Prospective tenants have the right to access information relating to the sex offender registry.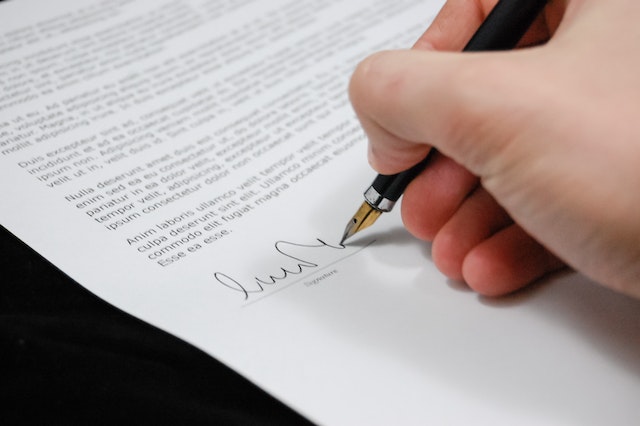 Demolition permit.

This only applies to properties with demolition plans that will affect tenancy.

Military ordnance

. This is only applicable to properties within one mile of known ordnance locations with explosive risk.

Death

. This applies to properties with a non-HIV or AIDS-related death within the past three years.

Pest control

. This applies to all units where pesticides are applied.

Flood zone.

Landlords must disclose if the property is in a known flood zone.

Smoking policy

. If landlords are imposing a smoking policy on their property, they must inform tenants beforehand.
Renters' Rights to Withhold Rent in California
A California tenant has several options if a landlord fails to take care of important repairs, including withholding rent. Other things they can do include:
Exercise their right to "repair and deduct."

Contact local health inspectors.

Sue the landlord.

Move out without notice.
Small Claims Lawsuits in California
Most disputes between landlords and tenants can be settled in Small Claims Court in California. Whether it's a conflict over security deposits or nonpayment of rent, the issue is typically resolved in one to two months.
Landlords and tenants can file cases to settle minor disputes without hiring an attorney if they file as an individual. In this case, the amount claimed should be less than $10,000. If a landlord or tenant is filing as a company, the claim limit is $5,000.
Bottom Line
As a landlord, it's essential to know the local landlord-tenant law in your state. This will save you a lot of headaches in the long run. Now that you better understand landlord-tenant laws in California, you can take the next steps to ensure that your rental complies with them.
If you have specific questions about California landlord-tenant laws, contact King George Property Management Solutions! Our team of experts can provide you with guidance on local laws in addition to a variety of other property management services. 
Disclaimer: This blog should not be used as a substitute for legal advice from a licensed attorney in your state. Laws change, and this post might not be updated at the time of your reading. Please contact us for any questions you have in regards to this content or any other aspect of your property management needs.