Let Us Manage Your Brentwood Rental Property
Located in the Westside region of Los Angeles, Brentwood is a quiet, residential neighborhood with well-maintained homes and tree-lined streets. With just over 33,000 residents, Brentwood is an incredibly tight-knit community. Brentwood is located just north of Santa Monica and west of Beverly Hills. The area also has several parks, green spaces, restaurants, and upscale shops.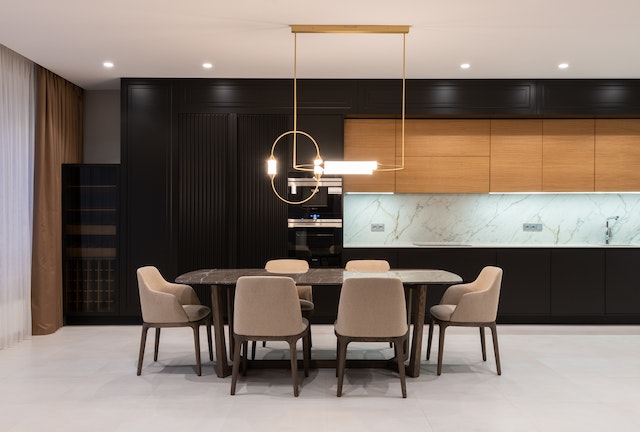 ---
Are you tired of managing your Brentwood, CA, rental on your own? Let King George Property Management Solutions help you!
Owning a rental property comes with many financial perks, such as a stable passive income and growing your equity over time. However, becoming a landlord is no easy task.
Between handling tenant requests, dealing with repairs, and collecting rent, you'll have little to no time to enjoy the benefits of owning a rental property. So, why not let someone else take care of it?
King George is a premier property management firm based in Los Angeles. With over 25 years of experience in the L.A. real estate industry, we know what it takes to make a rental property succeed.
No matter what type of property you own, our team has the experience and tools to help you make the most of your investment! We proudly manage single-family homes, apartments, commercial and retail properties, and even HOAs.
We're also a proud member of the California Association of Realtors. Plus, we were named one of the best property management companies in Los Angeles. So you can rest assured that you'll get the best-in-class service you deserve when you work with us. Contact us today to take your rental property to the next level!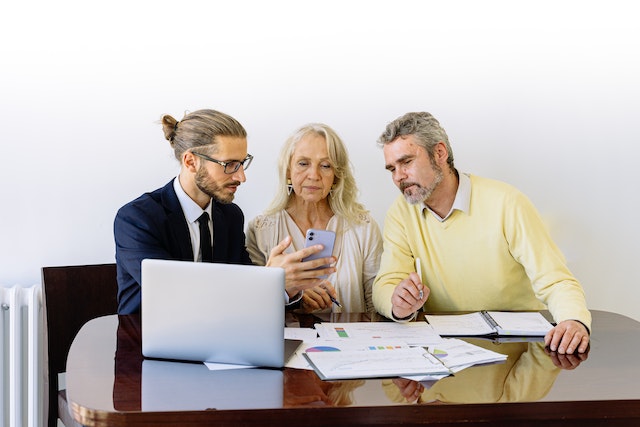 Our Property Management Services
At King George, we provide our clients with comprehensive property management services. Our goal is to maximize your rental's ROI while taking all of the day to day stress off of your plate.
Property Marketing
We know that the key for a rental to succeed is to limit vacancies as much as possible. At King George, we use cutting-edge marketing techniques to ensure that your rental listing gets plenty of exposure in the market. We advertise vacancies online across a wide range of syndicated sites.
Plus, we take professional photographs of your property and craft a detailed and enticing ad copy to draw in potential tenants. So, you can rest assured that your property will be rented out in no time!
Tenant Screening
At King George, we don't simply aim to help you find tenants quickly. We want to ensure that your property is occupied by high-quality tenants that plan to stay for the long term and will pay rent on time each time. That's why we take tenant screening very seriously.
Our extensive tenant screening process includes credit, income, rental, and background checks. This helps us ensure that only the best possible tenants stay in your property. Plus, we make sure to comply with local fair housing laws to keep you and your property protected from liabilities.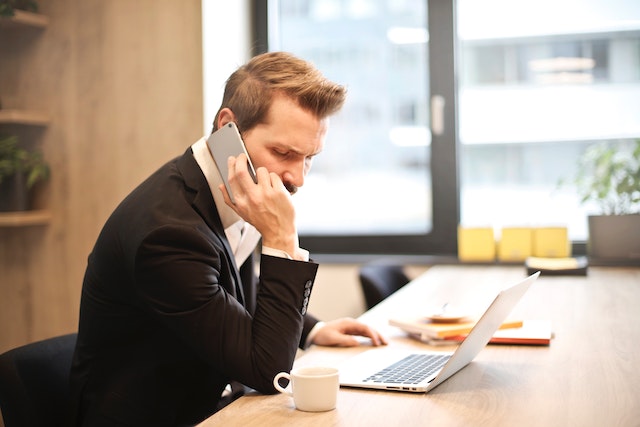 Leasing Agreements
We know that even tenants that look great on paper have the potential to cause problems. To keep your property protected throughout each tenancy, the team at King George will help you create a solid lease agreement.
We stay up to date on local laws and ordinances to help you prevent any legal problems that could potentially arise. You can rest assured that your investment will be safe with us.
Regular Property Inspections
Maintaining a rental property in good condition requires regular inspections. At King George, we perform these property inspections to ensure that your renters are complying with the terms of the lease. This also allows us to spot problems before they've turned into costly and time-consuming repairs.
Additionally, we conduct move-in and move-out inspections for each tenancy. This helps us ensure that renters keep your property in good condition. Plus, it's a great way to ensure that your rental is in superb condition to welcome new renters.
Rent Collection
We know how tiring it can be to remind tenants to pay rent on time each month. That's why we offer to do it for you. We'll actively work to ensure you get your money on time, every time. This includes collecting rent and sending out notices to renters who are late.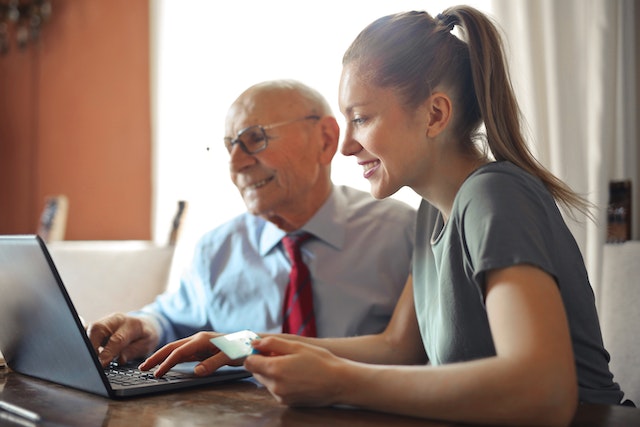 Maintenance and Repairs
At King George, we use an in-house management system that allows tenants to submit maintenance requests online. It also allows owners to check the status of their property anytime. This helps us streamline the maintenance process for your property and ensure it's in great condition all year round.
Additionally, we take care of repairs for you. We work with a network of local vendors and contractors to ensure all repairs are dealt with in a timely and cost-effective manner.
Areas We Serve
About Brentwood, California
Along with its idyllic neighborhoods and stately real estate, some of
Brentwood's
most famous sites include:
The Getty - The Getty Center is a campus of the Getty Museum and other programs of the Getty Trust. The Getty is home to one of Southern California's most famous art museums.
The Streets of Brentwood - The Streets of Brentwood is an upscale, open-air shopping mall located in Brentwood. It's home to some of the area's finest restaurants, upscale shops, and large retailers.
Banks Mansion - Also known as 'The Fresh Prince of Bel-Air Mansion', the Banks Mansion was where the show's iconic mansion was filmed. Today, the Banks Mansion is an Airbnb that guests can actually stay in! 90's kids rejoice!
Brentwood Country Club - Brentwood Country Club is one of the premier golf clubs in Los Angeles. Founded in 1948, Brentwood Country Club has an award-winning golf course, tennis courts, and other amenities.
Thomas Mann House - The former resident of Noble Prize laureate Thomas Mann, the Thomas Mann House is one of the most important historical, modern homes in Los Angeles.
SUGARFISH by sushi nozawa - One of the area's most popular Japanese restaurants, SUGARFISH by sushi nozawa serves some of the neighborhood's best sushi.
From its upscale shops to its gorgeous green spaces, Brentwood offers a serene lifestyle just a short distance from Downtown Los Angeles. If you own property in West Brentwood you want to rent out, hiring a professional, knowledgeable property manager is one of the best ways to protect your investment. At
King George Property Management
, we take the guesswork out of finding quality renters for your properties. If you are a property owner, please
contact us
for more information. For many prospective residents looking for a rental property in Brentwood, one of the most important factors is finding local experts who truly know the area. At King George Property Management, we offer our prospective tenants quality rentals they will love. If you are a prospective tenant ready to move to Brentwood, please contact us for more information.
What Our Clients Say
I've been a long-time tenant in Hollywood and this company including Josh and Sue have been great over the years and have also gone above and beyond for me at times. They're very responsive when there is the rare issue at my place (usually a minor appliance or plumbing maintenance thing), and they communicate well. I also love being able to pay my rent electronically. I highly recommend working with them in any capacity.
I have worked with King George Property Management for over ten years and recommend them without qualification. They are responsive, honest, and will consistently look out for your best interests.
King George has delivered with care, consistency, and comfort through the ups and downs of the business cycles over years. I trust Josh with my real estate business. He represents our family brand's generational legacy and reputation perfectly.
King George is an honest and reputable company. I have been working with KG for several years and can tell you that they know what they are doing and they are experts in the industry. I would highly recommend KG to anyone looking for property management services
King George Property Management manages a property for me in Los Angeles and has been able to increase rents and get good tenants. A+
Great company. Responsive and professional