Let Us Manage Your Hollywood Rental Property
Home of the Walk of Fame and Hollywood Sign, Hollywood is–beyond a shadow of a doubt–one of the most famous neighborhoods in Los Angeles. Incorporated in 1903, Hollywood exploded in popularity in the 1910s and 1920s, with the advent of the film industry, and ultimately, Hollywood's Gilded Age. Today, Hollywood is an icon in and of itself. With its numerous film studios, trendy shops and restaurants, and the TCL Chinese Theater, Hollywood is a star-studded neighborhood with jaw-dropping real estate.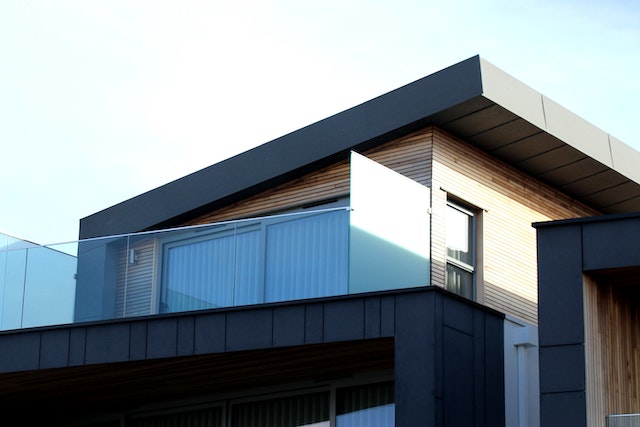 ---
Are you a Hollywood property owner in need of assistance in managing your rental property? Look no further as King George Property Management Solutions is here to address your needs and help you to reach your financial goals.
Established in 1992, King George Property Management Solutions focuses on our clients by offering the best Hollywood property management services.
We deal with and manage all types of investment properties for our clients, including single and multi-family homes, short-term rentals properties, and even retail and commercial property management.
We are one of the best property management companies in the area with handpicked professionals who will work closely with you to ensure that you maximize your ROI for your investment properties. To do this, we provide a full range of services from staging your investment property and screening potential residents to maintaining your rental property and protecting your investment. When you partner with us, you can put all your worries away and let us do the work.
We strive to be the best by promoting open communication with our clients and optimizing the value of your property. Contact us today and enjoy the benefits of owning investment properties without the stress.
Our Hollywood Property Management Services
Our Hollywood property management company provides a wide range of quality services. Here is an overview of what we can offer when property owners work with us: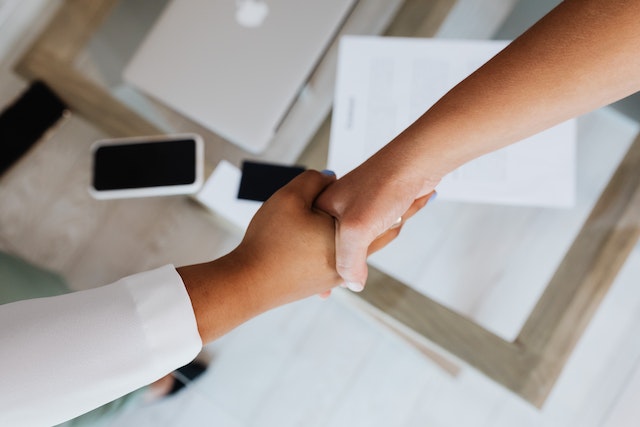 Tenant Screening
Our property management team understands how important it is to choose your tenants carefully for your residential and commercial properties. While we want to get your Hollywood property occupied quickly, we want to make sure we select a tenant who will take care of your property and pay their rent on time.
At our property management company, we have a rigorous tenant screening process to reduce the risks of property damage and late rent payments.
Our comprehensive screening process includes credit, employment and background checks, as well as previous landlord references. We follow the same steps and require the same information consistently to remain compliant with fair housing laws. With our comprehensive property services, you can trust that we will choose the right fit for you and your rental property.
Property Marketing
Consistently marketing and managing your property allows you to maximize your rental's exposure and build a pool of potential tenants. When you partner with King George Property Management Solutions, your property manager will create a marketing strategy that is aligned with your own business goals. As part of our services, we will not just focus on creating and advertising your listing, but we will also stage your property and get it ready for new tenants.
Our team of professional property managers and marketing specialists will work efficiently to attract the right tenants by enhancing your property's appeal and highlighting its key features. It is our goal to increase your chances of turning your rental properties into a thriving investment.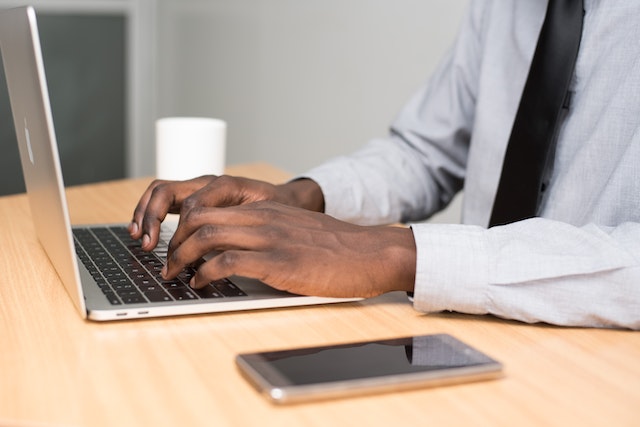 Leasing Agreements
Drafting and signing a lease is critical for managing your tenants and protecting your real estate investment. With a solid lease or rental agreement, you can reduce the risks of dealing with property damages and problematic tenant behavior.
When you work with us, we will take care of preparing and signing lease agreements. Should there be a need to add some terms and conditions, we will take care of putting them in writing and making it legally binding.
We draft carefully worded leases to protect all parties and explicitly follow relevant landlord-tenant and housing laws. Landlords can rely on our Hollywood property management company to give them peace of mind and safeguard their assets.
Move-In Inspections
With King George property management services, our team of property managers will check your investment property and identify specific signs of damage and plan for repair or replacement. We pride ourselves on being proactive.
When you let us walk through your rental property before moving in, you don't have to worry about issues that have the potential to turn into major expenses if ignored or overlooked.
Rent Collection with Online Payments
We maintain our company's competitive advantage by using advanced technology for collecting rent. As part of our property management services, we developed an easy-to-use portal to streamline the rent collection process for your Hollywood property.
Our payment portal provides a variety of payment methods and options to make it easier for your tenants to pay. Since it's online, your tenants can access it whenever and wherever they are and process their rent payments.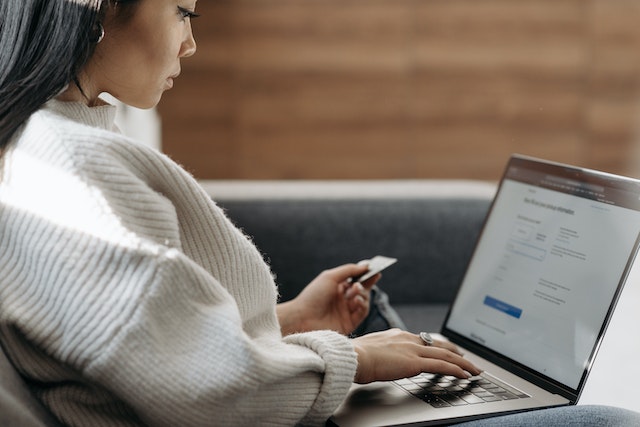 You can count on our Hollywood property management services to collect your payments on time, every month. You only have to wait for the monthly payments to hit your bank account.
Areas We Serve
About Hollywood, California
Along with its stunning homes and iconic landmarks, some of
Hollywood's
most iconic sites include:
Walk of Fame - As one of California's most famous tourist destinations, the Hollywood Walk of Fame runs along Hollywood Boulevard and Vine Street. The famous sidewalks have brass stars and handprints of some of the film industry's most illustrious stars.
Sunset Strip - Located in West Hollywood, the Sunset Strip is one of Los Angeles' most iconic streets. Nestled between Hollywood and Beverly Hills, the Sunset Strip is an eclectic blend of trendy restaurants, upscale shops, and stunning homes.
Musso and Frank Grille - Open since 1919, Musso and Frank Grille is practically a Hollywood icon in and of itself. This upscale restaurant serves one of the city's best martinis and has unparalleled ambiance.
Yamashiro - Nestled in the heart of the Hollywood Hills, Yamashiro is a classic Japanese restaurant that's been open for over 100 years. With a high-end design, Yamashiro is one of the area's most beautiful restaurants and serves some of the city's best sushi.
The Hollywood Bowl - Open since 1922, the Hollywood Bowl is one of Southern California's premier outdoor venues, holding numerous live shows and concerts throughout the year.
Griffith Observatory - Situated on the southern slope of Mount Hollywood, the Griffith Observatory is part of Griffith Park, the largest urban-wilderness park in the United States. Griffith Observatory is also one of the area's most popular attractions, giving visitors the chance to observe some of the most awe-inspiring sites in Los Angeles, as well as the night sky.
From its gilded-age glamour to its world-class shopping, Hollywood remains one of the most iconic neighborhoods in California. If you own property in Hollywood you want to rent out, hiring a professional, knowledgeable property manager is one of the best ways to protect your investment. At
King George Property Management
, we take the guesswork out of finding quality renters for your properties. If you are a property owner, please
contact us
for more information. For many prospective residents looking for a rental property in Hollywood, one of the most important factors is finding local experts who truly know the area. At King George Property Management, we offer our prospective tenants quality rentals they will love. If you are a prospective tenant ready to move to Hollywood, please contact us for more information.
What Our Clients Say
I've been a long-time tenant in Hollywood and this company including Josh and Sue have been great over the years and have also gone above and beyond for me at times. They're very responsive when there is the rare issue at my place (usually a minor appliance or plumbing maintenance thing), and they communicate well. I also love being able to pay my rent electronically. I highly recommend working with them in any capacity.
I have worked with King George Property Management for over ten years and recommend them without qualification. They are responsive, honest, and will consistently look out for your best interests.
King George has delivered with care, consistency, and comfort through the ups and downs of the business cycles over years. I trust Josh with my real estate business. He represents our family brand's generational legacy and reputation perfectly.
King George is an honest and reputable company. I have been working with KG for several years and can tell you that they know what they are doing and they are experts in the industry. I would highly recommend KG to anyone looking for property management services
King George Property Management manages a property for me in Los Angeles and has been able to increase rents and get good tenants. A+
King George Property Management is the management company for our six unit condo complex in Sherman Oaks. I highly recommend them for their vast knowledge in property management, their quick response times, and their efficient service to maintenance and repair items we've needed to address.
We just moved recently to LA from Boston. Josh and his team have been extremely kind and communicative throughout the stressful process. They've really done a lot to make sure we can get settled in as quickly and as comfortably as possible. We've been here for two months now and every time an issue came up with maintance, they've been quick to reply and provide excellent service. Highly recommend them.