Let Us Manage Your Burbank Rental Property
Located just 15 minutes from Downtown Los Angeles, Burbank is situated on the southeastern end of the San Fernando Valley. Billed as "The Media Capital of the World," Burbank is home to some of the world's most iconic movie studios, including Warner Brothers Studio and Walt Disney Studios. Burbank was also where The Johnny Carson Show was filmed for over forty years. Beyond the iconic studios, Burbank is a lively neighborhood with trendy shops, delicious restaurants, and the Hollywood Burbank Airport.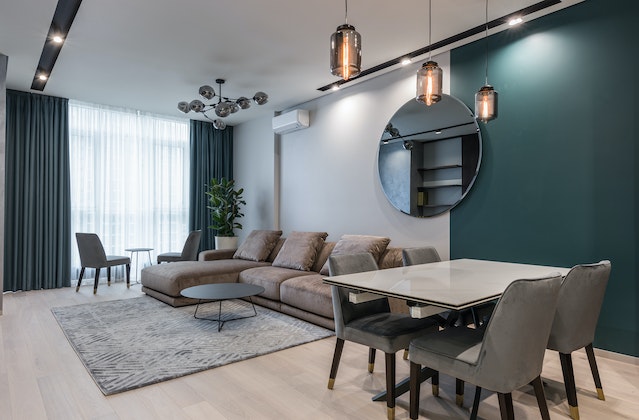 ---
If you are a landlord, then you understand the demands of managing a busy schedule filled with daily responsibilities. Rental properties require ongoing maintenance and upkeep, as well as tenant communication, marketing, and so much more. As a landlord, these responsibilities can place significant demands on your time.
That's why King George Property Managemnet Solutions has made it our mission to give property owners their time back with quality property management services.
We offer a wide range of services for all types of properties, from commercial to single-family homes, we do it all. Our professional team is dedicated to fulfilling your property management needs and providing quality customer service for property owners.
We are a property management company based in Los Angeles and have been in business for over 25 years. Our extensive experience in the industry has made us one of the best property management companies in the area.
We prioritize our clients first and foremost, giving owners peace of mind and stress-free property ownership all while managing and maximizing their ROI.
If you want to enjoy being a rental property owner instead of a landlord, we got your back. Contact King George Property Management Solutions today.
Our Property Management Services
We are a full-service property management company dedicated to meeting your property management needs. Whether you own a single property unit or manage multiple properties, we are here to assist you every step of the way.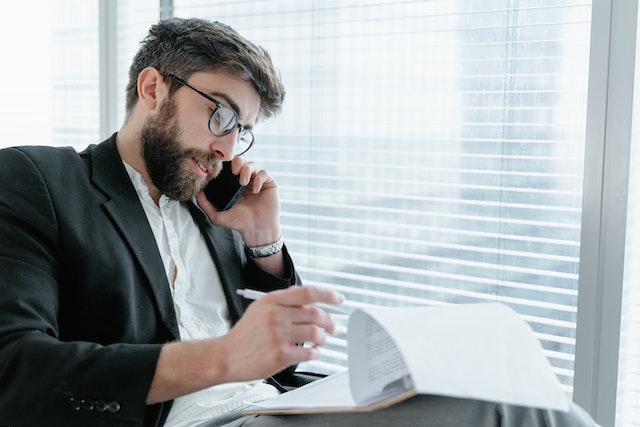 Tenant Screening
Screening tenants is a crucial process when owning a rental property. At King George, all potential tenants go through a comprehensive check to ensure that they are a perfect fit to rent your property. We carry out credit and background checks, employment verification and review their rental history.
We also ensure that we are compliant with housing regulations throughout the entire rent process.
Property Marketing
When managing your rental property, our professional property managers will assess how we can maximize its value. We start with inspecting the property and analyzing your closest competitors. Our expert marketing team will use this market research to determine the best rent price for your properties.
Then, we create advertisements with professional photography and descriptive copy so that we can properly highlight your property's best features.
We use traditional marketing strategies and leverage advanced technology to maximize our reach, from posting physical signs to marketing on all available listing sites and more. We then respond to all calls, showings, and messages so that we can find you a tenant as soon as possible.
Leasing Agreements
Having a solid lease agreement is essential for any landlord's long term success. That's why we also take care of creating one for you.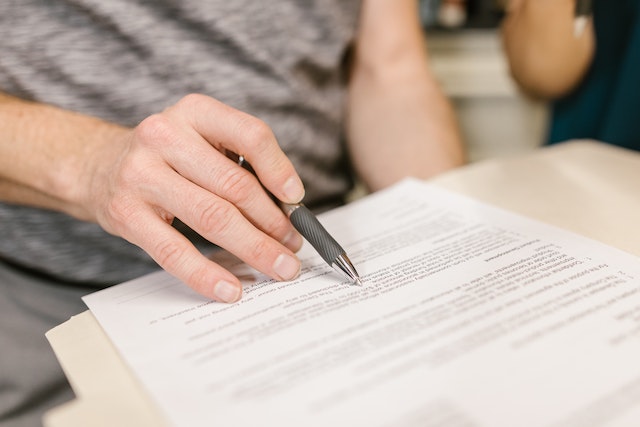 With a well-crafted and legally sound lease agreement, you can establish clear expectations that will protect both you and your investment. Our property management company is employed with experts at drafting customized lease agreements that address specific property requirements and comply with all California landlord-tenant laws, maintenance processes, and fair housing laws.
With our property management company, you can rest assured that you will have a smooth and secure tenancy.
Property Inspections
Move in, move out and regular inspection services are important in order to identify any maintenance issues or repairs your property may need. At our property management company, we do all of these to manage and take care of your property and your tenants.
For a move-in inspection, the state of the house will be carefully assessed and we will document any existing damages, required repairs or other significant issues. This will be used to compare the condition of the house upon move out and will be the basis of the security deposit refund.
From there, we manage periodic inspections. This is a good way for us to check in with your tenants and see if the property requires any maintenancfe or repairs. When we conduct our scheduled inspections, we focus on the unit's general cleanliness and determine if there are any lease violations.
Rent Collection with Online Payments
As part of our property managemnet services, we streamline our processes for owenrs using the convenience of technology. We integrated an online payment system on our website for easy, hassle-free rent collection. With this, your tenants can pay their rent anytime, anywhere.
With our professional property management services, we will take care of sending reminders to your tenants, as well as handling any necessary late fees.
Areas We Serve
About Burbank, California
Along with some of the world's most famous movie studios, some of
Burbank's
most iconic sites include:
For many reasons, more and more people are moving to Burbank. And while it's known for its presence as a media giant, Burbank is a vibrant, diverse community many people love. If you own property in Burbank you want to rent out, hiring a professional, knowledgeable property manager is one of the best ways to protect your investment. At King George Property Management, we take the guesswork out of finding quality renters for your properties. If you are a property owner, please
contact us
for more information. For many prospective residents looking for a rental property in Burbank, one of the most important factors is finding local experts who truly know the area. At
King George Property Management
, we offer our prospective tenants quality rentals they will love. If you are a prospective tenant ready to move to Burbank, please
contact us
for more information.
What Our Clients Say
I've been a long-time tenant in Hollywood and this company including Josh and Sue have been great over the years and have also gone above and beyond for me at times. They're very responsive when there is the rare issue at my place (usually a minor appliance or plumbing maintenance thing), and they communicate well. I also love being able to pay my rent electronically. I highly recommend working with them in any capacity.
I have worked with King George Property Management for over ten years and recommend them without qualification. They are responsive, honest, and will consistently look out for your best interests.
King George has delivered with care, consistency, and comfort through the ups and downs of the business cycles over years. I trust Josh with my real estate business. He represents our family brand's generational legacy and reputation perfectly.
King George is an honest and reputable company. I have been working with KG for several years and can tell you that they know what they are doing and they are experts in the industry. I would highly recommend KG to anyone looking for property management services
King George Property Management manages a property for me in Los Angeles and has been able to increase rents and get good tenants. A+
King George Property Management is the management company for our six unit condo complex in Sherman Oaks. I highly recommend them for their vast knowledge in property management, their quick response times, and their efficient service to maintenance and repair items we've needed to address.
We just moved recently to LA from Boston. Josh and his team have been extremely kind and communicative throughout the stressful process. They've really done a lot to make sure we can get settled in as quickly and as comfortably as possible. We've been here for two months now and every time an issue came up with maintance, they've been quick to reply and provide excellent service. Highly recommend them.