Let Us Manage Your Sherman Oaks Rental Property
Founded in 1927, Sherman Oaks is a highly desirable Los Angeles neighborhood, located in the San Fernando Valley. And with a population of just over 65,000 residents, it's also one of the least densely populated neighborhoods in Los Angeles.
Sherman Oaks is highly appealing for many reasons, from its lively downtown area to its easy access to the great outdoors. Sherman Oaks strikes a balance between big-city vibrancy and residential serenity rarely found in Los Angeles neighborhoods.
Located 30 minutes north of Downtown Los Angeles, Sherman Oaks is a highly popular neighborhood for many locals, due to its close proximity to Los Angeles, as well as its many amenities.
Sherman Oaks also borders the Santa Monica Mountains, meaning it's a great neighborhood for nature lovers. Some of the best hiking in Los Angeles, in the Santa Monica Mountains and Topanga State Park, are just a short drive from Downtown Sherman Oaks.
Sherman Oaks is also home to the Sepulveda Basin Wildlife Reserve, a 230-acre reserve that hosts many native California species.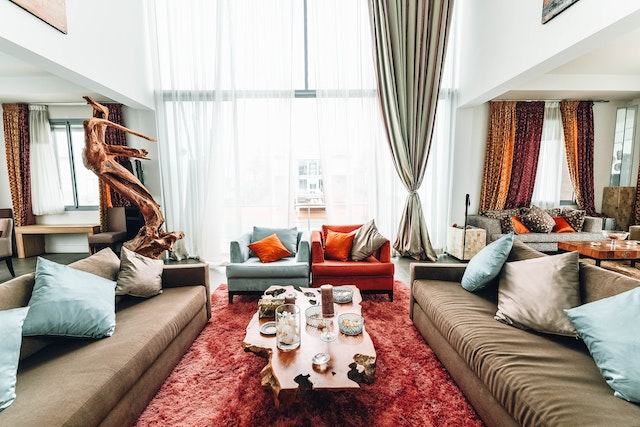 ---
Are you a landlord in Sherman Oaks, CA, looking for a trusted property management company to manage your rental property with excellence and innovation?
Look no further! King George Property Management Solutions can help you do just that.
With over 25 years of experience in the industry, we have the necessary tools and knowledge needed to ensure that you get the best out of your rental property investment. Not only that, but we also bring you state-of-the-art technology to enhance every aspect of your rental property experience.
We understand the Sherman Oaks real estate market like no other. Our property management company knows how to navigate every situation and stay on top of all trends, ensuring your property thrives in all market conditions.
We believe in making the landlord experience seamless and efficient. From digital rent collection and financial reporting to 24/7 online access to your property's status, we've got you covered!
On top of that, our tenant relationship management ensures that your tenants receive top-notch service, leading to long-term rental agreements.
We believe in transparency in every aspect of our business. You'll have access to real-time financial reports, maintenance updates, and tenant communication, ensuring you're always in the know.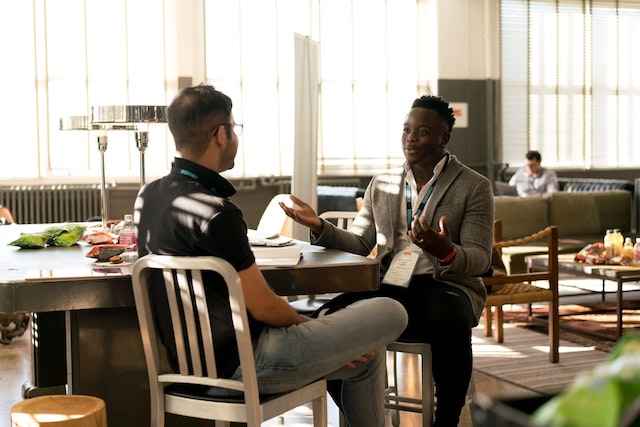 With our property management company at your side, you can sit back and enjoy the benefits of your investment without the day-to-day stress of rental property management. We handle it all, so you can focus on what matters most to you.
Our Property Management Services
We understand that each property is unique, and every landlord has different needs. The good news is that we offer customizable property management services that cater to your specific requirements, ensuring your investment goals are met.
Here are our rental property management solutions:
Tenant Screening
Screening tenants should be one of your top priorities as a landlord. You should look for responsible renters who are capable of paying rent on time and will take good care of your investment.
Our tenant screening process is thorough and comprehensive. We conduct background, credit, and rental history checks to ensure you get the most reliable and responsible tenants.
With us, you can rest assured that your property will be in the hands of trustworthy tenants who respect your investment.
Property Marketing
Effective marketing strategies are essential to your success. You need to expose your property to a wide pool of renters to ensure that it gets occupied as soon as possible. After all, lengthy vacancies can be detrimental to your profitability because vacant rental properties don't generate income.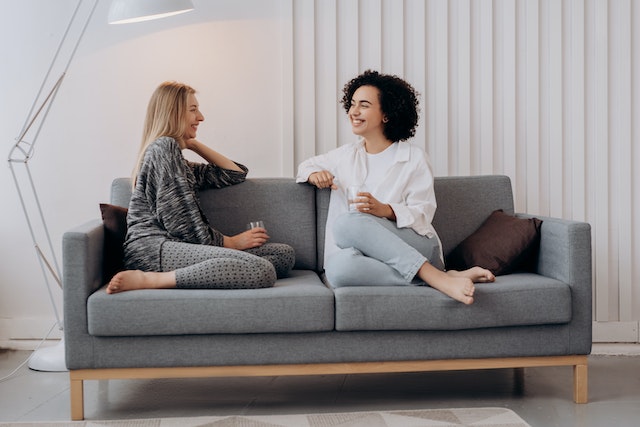 As part of our property management services, we showcase your property to attract the right tenants. Our marketing strategies include professional photography, compelling property descriptions, and advertising on various online platforms.
We ensure your property gets the exposure it deserves, reducing vacancies and maximizing your rental property income.
Leasing Agreements
Crafting lease agreements takes lots of planning, knowledge, and caution. Thankfully, our experts at King George Property Management Solutions can help you with this.
Our leasing agreements are carefully crafted to protect your interests while complying with all local and state regulations.
As one of the top property management companies, we handle all the legal complexities, ensuring that your lease agreements are fair, clear, and enforceable, providing peace of mind throughout the rental period.
Move-In Inspections
Move-in inspections are essential because they document the state of the property at the beginning of the tenancy. It helps set the bar on what is expected of the tenants.
This way, renters will be more likely to care for the property, and return it close to its original condition by the time they move out.
Prior to tenant occupancy, we conduct detailed move-in inspections, documenting the condition of the property.
This documentation is crucial for accurately assessing any potential damage during the tenant's stay, ensuring your property remains in pristine condition, and preventing future disputes regarding security deposits.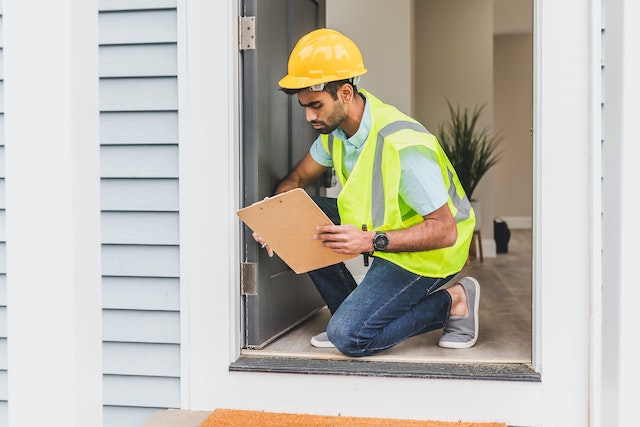 Regular Property Inspections
Regular property inspections are also crucial so that you can determine repair issues early on.
However, as property owners, it may take a lot of your time to conduct inspections. That's why hiring a reliable property manager like us is a great choice!
We conduct routine property inspections for our clients to identify maintenance needs and ensure your property is well-maintained. These inspections help address issues promptly, preserving your property's value and tenant satisfaction.
Rent Collection with Online Payments
Collecting rent is one of the many challenges landlords face. Manual rent collection can be time-consuming, tiresome, and overwhelming.
Our property management services include an online rent collection system where we streamline the payment process for both landlords and tenants. It offers convenience, ensures timely rent payments, and eliminates the hassle of traditional rent collection methods.
You can track payments in real-time and receive funds directly to your account.
Maintenance and Repairs
We know our clients need to ensure that their rental properties are always in habitable condition. Sometimes, you have to address emergency repair issues even after your regular business hours.
Thankfully, our skilled maintenance team is on call to address any issues promptly.
From minor repairs to major renovations, we manage all aspects of property maintenance, ensuring your property remains in excellent condition. We prioritize cost-effective solutions to protect your investment's profitability.
Areas We Serve
About Sherman Oaks, California
Along with
Sherman Oak's
natural sights, other area amenities include:
For many reasons, more and more people are relocating to Sherman Oaks. Not only is it close to some of Los Angeles' biggest hot spots, Sherman Oaks is a vibrant community in its own right. This means the demand for local, quality rental properties is skyrocketing. If you own property in Sherman Oaks you want to rent, hiring a professional, knowledgeable property manager could be one of the best decisions you'll ever make. At King George Property Management, we take the guesswork out of finding quality renters for your properties. If you are a property owner, please
contact us
for more information. For many prospective residents looking for a rental property in Sherman Oaks, one of the most important factors is finding local experts who truly know the area. At King George Property Management, we offer our prospective tenants quality rentals they will love. If you are a prospective tenant ready to move to Sherman Oaks, please
contact us
for more information.
What Our Clients Say
I've been a long-time tenant in Hollywood and this company including Josh and Sue have been great over the years and have also gone above and beyond for me at times. They're very responsive when there is the rare issue at my place (usually a minor appliance or plumbing maintenance thing), and they communicate well. I also love being able to pay my rent electronically. I highly recommend working with them in any capacity.
I have worked with King George Property Management for over ten years and recommend them without qualification. They are responsive, honest, and will consistently look out for your best interests.
King George has delivered with care, consistency, and comfort through the ups and downs of the business cycles over years. I trust Josh with my real estate business. He represents our family brand's generational legacy and reputation perfectly.
King George is an honest and reputable company. I have been working with KG for several years and can tell you that they know what they are doing and they are experts in the industry. I would highly recommend KG to anyone looking for property management services
King George Property Management manages a property for me in Los Angeles and has been able to increase rents and get good tenants. A+
King George Property Management is the management company for our six unit condo complex in Sherman Oaks. I highly recommend them for their vast knowledge in property management, their quick response times, and their efficient service to maintenance and repair items we've needed to address.
We just moved recently to LA from Boston. Josh and his team have been extremely kind and communicative throughout the stressful process. They've really done a lot to make sure we can get settled in as quickly and as comfortably as possible. We've been here for two months now and every time an issue came up with maintance, they've been quick to reply and provide excellent service. Highly recommend them.