Let Us Manage Your Thousand Oaks Rental Property
Located 45 miles northwest of Los Angeles, Thousand Oaks is a relaxed, affluent community in Venture County. Founded in 1964, Thousand Oaks is a beautiful, suburban city named for its many oak trees. Residents of Thousand Oaks have easy access to some of Ventura County's best restaurants and shops. It is also just a short distance from Malibu Beach and some of Southern California's best hiking trails.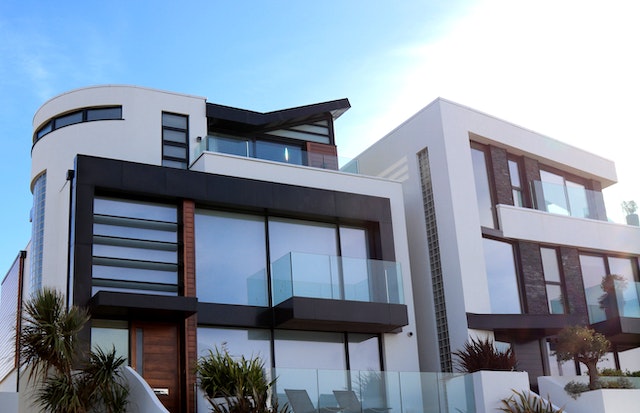 ---
As a landlord in Thousand Oaks, CA, you can be faced with a lot of day-to-day responsibilities that make it hard to stick to a regular schedule. Renters might have an emergency and need your assistance in the middle of the night. But owning a rental property doesn't need to be stressful. If you want to enjoy the benefits of being a landlord without the stress, King George Property Management Solutions can help.
King George Property Management Solutions is a full-service property management company that's been serving Thousand Oaks property owners since 1993. When property owners work with us, they can rest assured that their goals will be front and center.
As one of the leading property management companies in the area, we manage all types of rental properties for our clients, including single-family homes, condos, retail, and commercial properties.
Our team will strategize how to manage your property and focus on your satisfaction. It is our mission to provide you with the best property management services so you can enjoy the benefits of owning a rental property without the hassle.
We oversee property marketing, tenant selection, rent collection, property maintenance, and more. With our three decades of experience, you can rest assured that your property and renters will be in good hands.
If you'd like to have peace of mind and a solid return on investment, reach out to King George Property Management Solutions today!
Our Property Management Services
Working with a company that has thirty years of experience can put your mind at ease knowing that your rental property is in excellent hands. Your property will be well-taken care of because of the services we offer. Learn more about what we can do for you below.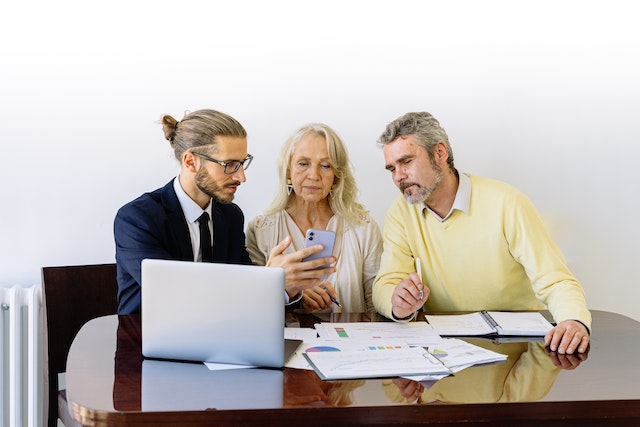 Tenant Screening
One common mistake as a landlord is not having a solid tenant screening process in place for their properties. This is often overlooked because it seems time-consuming. But King George Property Management Solutions know that screening renters is key to reducing financial risk and improving property maintenance.
Our property management company has a comprehensive screening process is consistently executed to ensure compliance with fair housing laws and to find the perfect fit for you rental property. Our rigorous tenant selection process includes background and credit checks, and income and rental history verification. Our goal is to maintain your property occupied so you have a consistent cash flow.
Property Marketing
We maximize your property's exposure through market research, social media, and modern marketing strategies. We want to attract a large pool of potential renters so we can find the perfect tenant for your property in Thousand Oaks, CA.
When property owners partner with King George Property Management Solutions, our marketing experts will identify their target market and work on presenting their property beautifully to interested renters. Our team will handle potential tenants' inquiries and applications. We provide expert market analysis to maintain a high occupancy rate and maximize your the profitability of your property.
Property Inspections
King George Property Management Solutions has streamlined processes to ensure that we are on top of the condition of your properties. We will cover all bases and conduct move-in and move-out inspections and schedule regular property walk-throughs for our clients. Our team of property managers is trained to identify any issues and prevent them from being a major problem.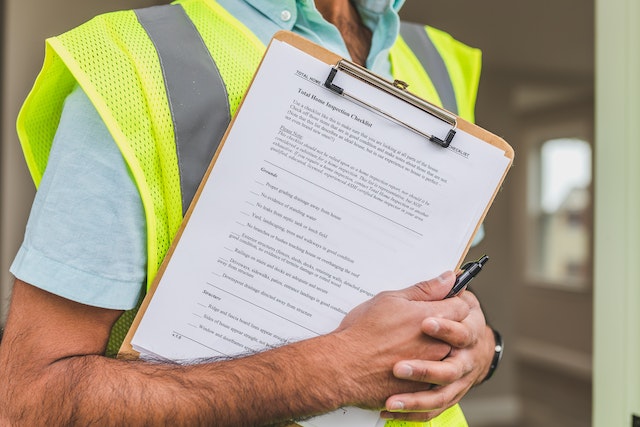 Rent Collection with Online Payments
Out property management company offers a convenient online portal for you and your qualified tenants. It is easy to use, and this is where your tenants can easily pay their rent monthly. They can access it anytime and anywhere, reducing the instances of late payments. We invested in advanced technology so we could provide various payment methods and promote timely rental income.
Our property managers will take care of the payment reminders and set up payment options so property owners can relax and wait for their rent payments to be credited to their account.
Maintenance and Repairs
One of the most challenging parts of being a landlord is managing property repair and maintenance requests from tenants. Property owners must identify the issue, hire the right person for the job, coordinate with their tenants, and follow up after repairs.
When you hire King George property managers, your property manager will take care of these things for you. Our goal is to protect landlords and their investment properties, and by doing this we are hitting two birds with one stone. By maintaining your properties in their best condition, we are also keeping your renters happy and safe.
Areas We Serve
About Thousand Oaks, California
Along with its stunning lakes and ruggedly beautiful trails, some of
Thousand Oaks'
most iconic sites include:
As the second-largest city in Ventura County, Thousand Oaks has so much to offer its residents. It's close to Malibu and the Santa Monica Mountains yet feels worlds away from Los Angeles. If you own property in Thousand Oaks you want to rent out, hiring a professional, knowledgeable property manager is one of the best ways to protect your investment. At
King George Property Management
, we take the guesswork out of finding quality renters for your properties. If you are a property owner, please
contact us
for more information. For many prospective residents looking for a rental property in Thousand Oaks, one of the most important factors is finding local experts who truly know the area. At King George Property Management, we offer our prospective tenants quality rentals they will love. If you are a prospective tenant ready to move to Thousand Oaks, please
contact us
for more information.
What Our Clients Say
I've been a long-time tenant in Hollywood and this company including Josh and Sue have been great over the years and have also gone above and beyond for me at times. They're very responsive when there is the rare issue at my place (usually a minor appliance or plumbing maintenance thing), and they communicate well. I also love being able to pay my rent electronically. I highly recommend working with them in any capacity.
I have worked with King George Property Management for over ten years and recommend them without qualification. They are responsive, honest, and will consistently look out for your best interests.
King George has delivered with care, consistency, and comfort through the ups and downs of the business cycles over years. I trust Josh with my real estate business. He represents our family brand's generational legacy and reputation perfectly.
King George is an honest and reputable company. I have been working with KG for several years and can tell you that they know what they are doing and they are experts in the industry. I would highly recommend KG to anyone looking for property management services
King George Property Management manages a property for me in Los Angeles and has been able to increase rents and get good tenants. A+
King George Property Management is the management company for our six unit condo complex in Sherman Oaks. I highly recommend them for their vast knowledge in property management, their quick response times, and their efficient service to maintenance and repair items we've needed to address.
We just moved recently to LA from Boston. Josh and his team have been extremely kind and communicative throughout the stressful process. They've really done a lot to make sure we can get settled in as quickly and as comfortably as possible. We've been here for two months now and every time an issue came up with maintance, they've been quick to reply and provide excellent service. Highly recommend them.